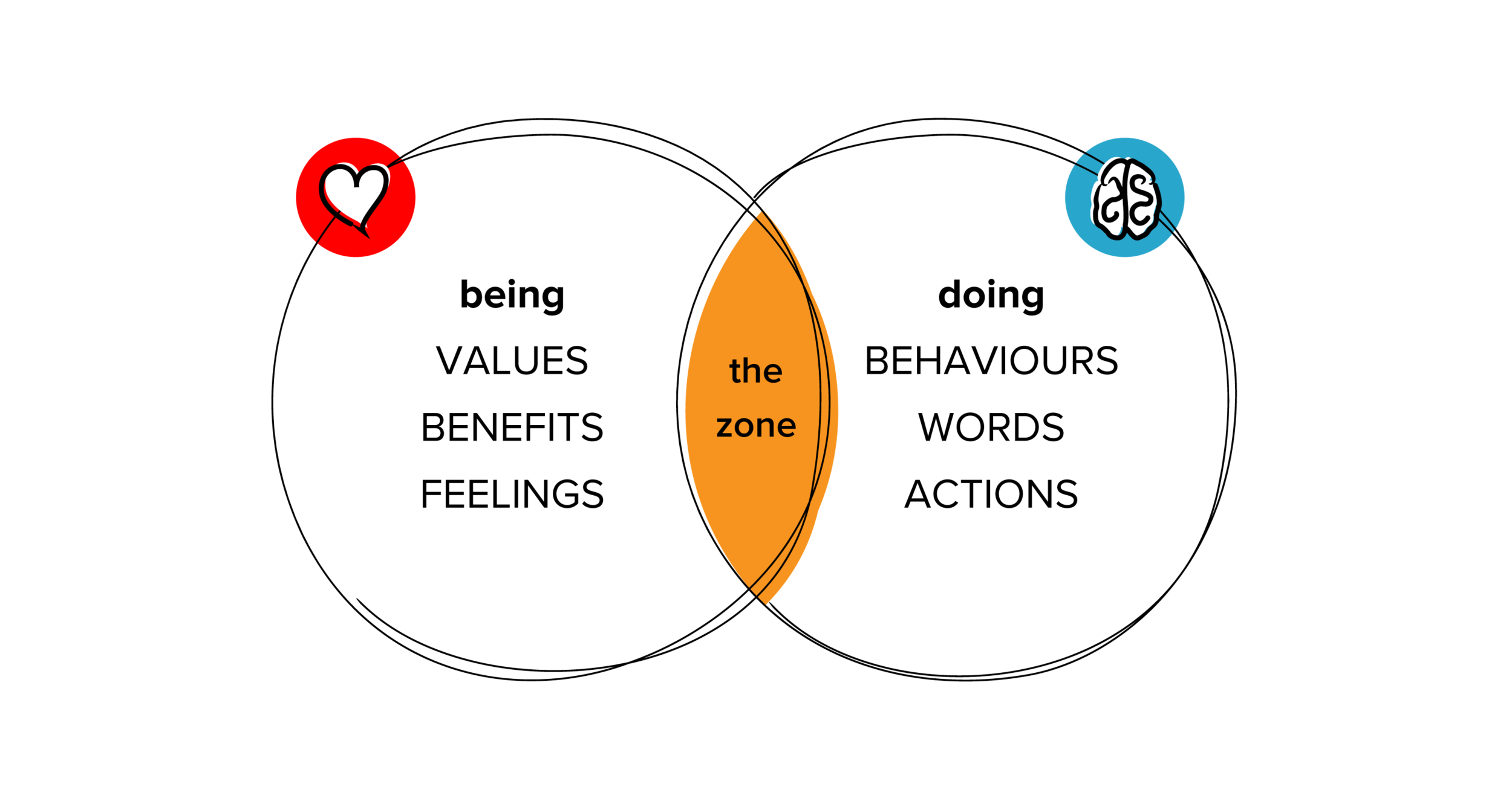 Working together we unlock the power of your people to unleash the potential of your business.
We are culture and performance architects.
Our methods and collective intelligence compiled over 20 years, working in 30 countries and 34 industries gives your leaders and teams the tools required to be better and do better. We have supported over 10,000 people to get into THEIR zone and evolved over 100 different organisations to be more human.
Making

the world of

work

more

human

is

our purpose

, and we believe that evolution starts with changes within.
Together we make magic happen.
We are rebels, architects, companions and magicians all rolled into one transformational experience.
Together we: Challenge you to consider the best alternative. Teach you to become the architect of your culture. Co-create a work community built on trust and collaboration.
We unlock the potential of your organisation by partnering with your people, leaders and teams.
We bring to life your vision, values, purpose, strategy and brand. We make your organisation more human… and the best part, we do it all together.
Explore our services:
How can we help you be better and do better?
better organisations
Are you looking to create an organisation with diversity as a strength? An organisation that promotes collaboration, creativity and innovation? Where people feel empowered to try, fail, learn and grow? A place where people really want to be?
create a better organisation ▸
better teams
Are you looking to create teams that embrace challenges and celebrate success together? Teams with high level of alignment, personal responsibility and collaboration? Engaged, resilient teams having fun, working together towards organisational goals?
Create better teams ▸
better executive:
Are you looking to create an Executive Team totally aligned on purpose, vision, strategy, culture and brand? A team that embraces creative conflict and is resolution focused? A team living and role modelling the behaviours essential to organisational success?
create a better executive▸
better leaders:
Are you looking to develop collaborative leaders who create an inspiring and empowering environment that enhances creativity, collaboration and performance? Skilled leaders who engage, coach, support and develop talent?
create better leaders▸
better me:
Are you looking to evolve personally and professionally? To challenge your current perspectives? Unlock passion and purpose, and develop a values aligned strategy for success? Are you ready to realise your potential?
create a better me▸
He aha te mea nui o te ao?
What is the most important thing in the world?
He

tangata

, he

tangata

, he

tangata.


It is the
people

, it is the

people

, it is the

people

Excerpt from a New Zealand Maori proverb.
Organisations we have supported: