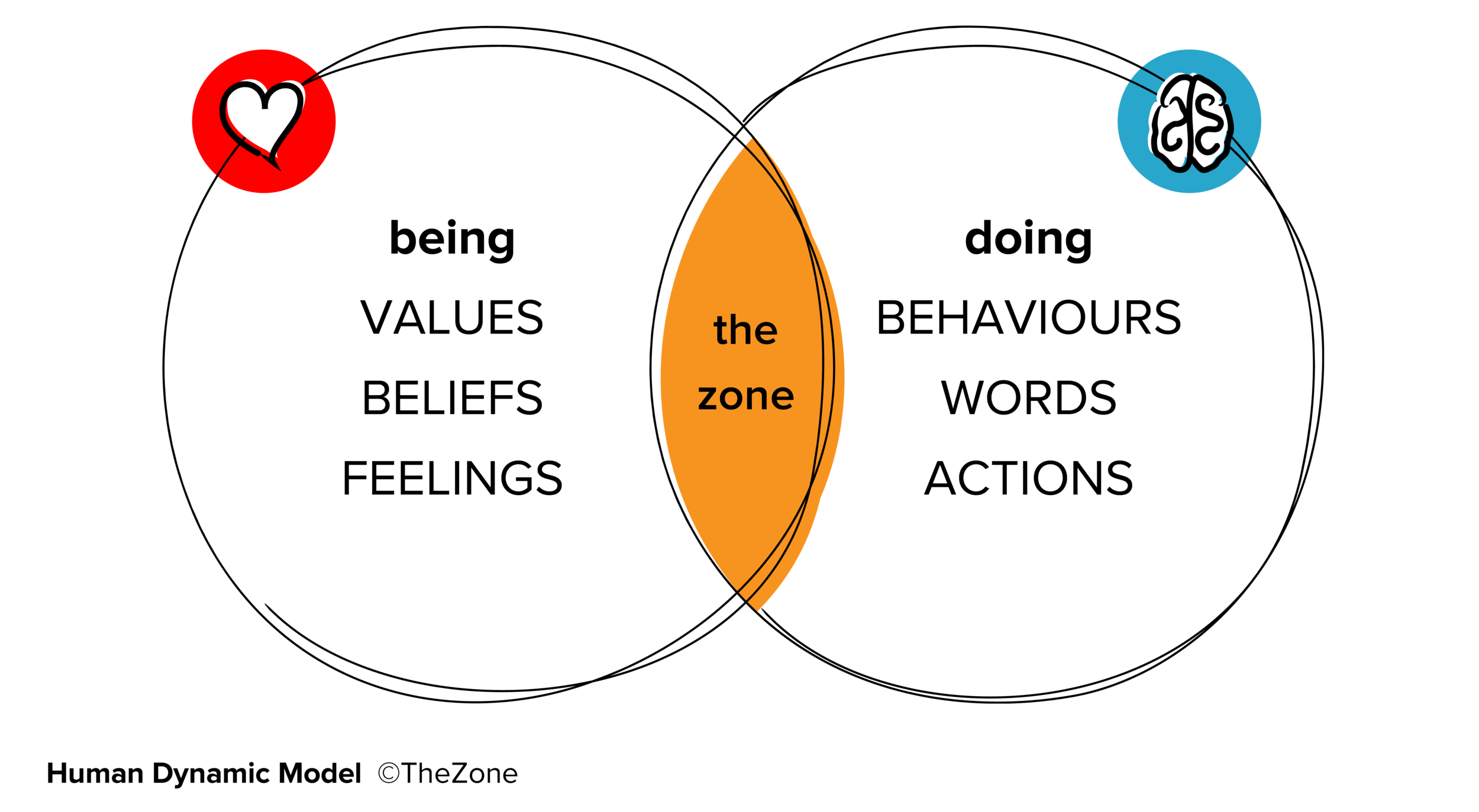 the zone is the space where happiness and high performance co-exist.
We believe in making organisations more human and for this to happen we should not have to trade one for the other.
Since 1998 our Human Dynamic Model has been inspiring people all over the world to synchronise happiness and high performance in work and life.
When our being and our doing are in alignment we experience the zone. We are fully present, engaged, in flow and peak performance is effortless.
In the zone people, teams and organisations discover and harness collective intelligence, and their ability to collaborate, innovate and deliver outstanding results is optimised.
Join us on the journey to the zone.